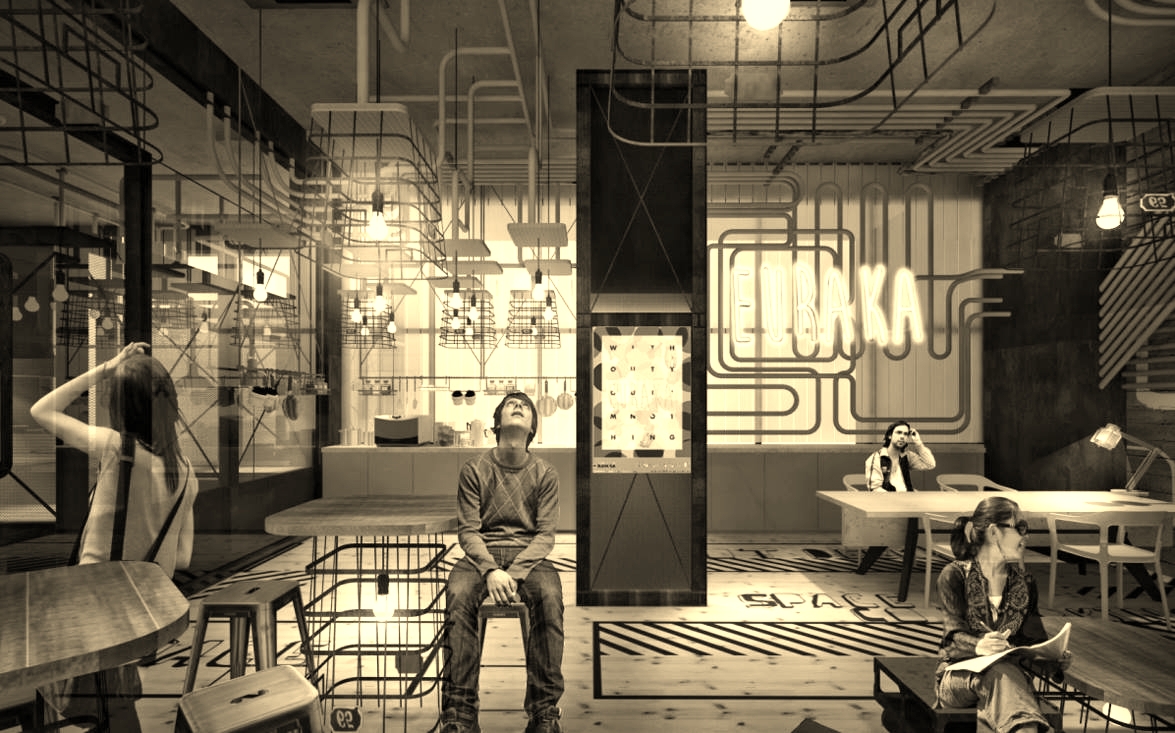 Level A Certification Course
May 24th, 14:00-17:00, Hubba-to
Theme
Cross the Line - Penetrate Asian Market and Step onto International Stage
Topic
"Crafting the Traditional through design and dialogue" By Camiel Weijenberg
"Are you cats or Dogs?" By Timmy Chou
"The Gift of Community: empowering local design" By Annie Ivanova
Lecturer
Founder and Director of WEIJENBERG, Dutch architect, Camiel Weijenberg is a student of the Architecture Association (AA) London with a distinction in technical studies and a foundation in Wood & Carpentry from College Amsterdam. He started his illustrious career working at the renowned Zaha Hadid Architects and at Wilkinson Eyre Architects in London.

In 2013, Camiel founded WEIJENBERG, an internationally award winning design firm fuelled by the passion to create inventive spatial experiences combined with ingenious functional solutions.

Camiel constantly looks to challenge architecture form and has recently finished conducting a groundbreaking research program '2016 Capstone' at the Singapore University of Technology and Design affiliated with MIT which looks to revolutionise high rise housing in Singapore through greener outcomes for building elements and integrating sustainable technology with design. This research continues into 2017. He has taught Architectural Studies part time at the National University of Singapore (NUS) and is also a regular public speaker most recently lecturing at the Global Tourism Cities Conference and at the Singapore Institute of Architects.
Red Dot Design Award, Platinum A' Design Award, International Design Awards, Restaurant & Bar Design Awards and many others.
Tatung University/ Industrial Design/ Bachelor
Savannag College of Art and Design/ Interior Design/ Master
1999 Hansen Architect, Georgia, USA
Owner of Akuma Group including Akuma Design, Akuma caca cafes and Akuma Living

Awards:
1999 Who's Who among students in America
2007 Taipei Design Awards
2007 Taiwan Interior Design Awards
2009 Taiwan Good Design
2010 China, CIDA Awards
2011 China, CIDA Awards
2012 China, Cross-Strait Interior Design Awards
2014 China, Top 10 Best Designers in Dining Space Design
2015 China, The Most Successful Design Award
2015 China, The Most Influenced Designer
2015 Red Dot Award
2015 FX Interior Design Awards, UK
2015 APIDA Award, HK
2016 IF Design Award
Annie Ivanova is a culture game-changer, arts curator, entrepreneur, executive producer, acclaimed author and world adventurer.

In 2011 Annie relocated from Melbourne to Taipei becoming the first and only international curator based in Taiwan.Studio Ivanova is a cultural events and exhibitions based practice, which promote cross-cultural communication, innovation and trade in the creative industries.

She is the acclaimed author of Taiwan by Design, the first comprehensive design book from the Beautiful Island. The phenomenal project took 2.5 years to complete and raised $1,500,000 through crowd-funding in Taiwan.

In 2016, Annie became the first cultural representative to receive the prestigious ANZ Chamber of Commerce Business Award for "outstanding contribution the Australia-Taiwan Relationship". She is also the only businesswoman awarded in 2016.

The scope of her business acumen spans USA, Western Europe and Asia. In 2001 she co-founded and was the executive director of Australia's first media arts agency, representing renowned artists. She worked with some of the world's leading cultural institutions: ZKM, Centre Pompidou, Ars Electronica, Smithsonian, National Palace Museum, ACMI and Queensland Gallery of Modern Art.

Annie Ivanova holds qualifications in Foreign Affairs & Trade from Monash Graduate School of Business & Economics, and has degrees in Fine Arts and Digital Media. She is a founding member of the Australian-Taiwan Women Entrepreneurs Network of the Australia-Taiwan Business Council.